To access the full bulletin, please click here:  HS Friday Bulletin May 12
MESSAGE FROM THE PRINCIPAL:
Dear Parents / Guardians,
Last Sunday evening, just before 8:00pm, I was watching a movie with my family when I received a text from David Birchenall telling me to turn to channel 2 – NOW!  I found channel 2 on channel 8 (go figure!) and there in front of us was our own Heather Hawkins from Grade 9 singing "Make You Feel My Love" on The Voice Teens Philippines.  I've known for some time now that Heather has a beautiful voice and, in the blind judging, the judges agreed, so she's through to the next round.  Brilliant!  You can watch her section of the show here: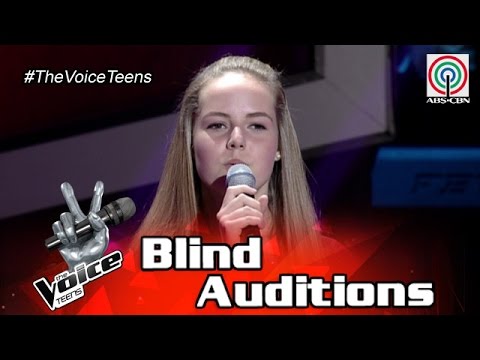 Well done Heather!  We're all very proud of you.  I can't wait to watch her again as she (hopefully) moves through the competition.  I'll keep you all updated.
The end-of-year exams are now here in force, with the Grade 11 students starting theirs yesterday and the Grade 9s and 10s beginning on Monday.  If you didn't catch last week's bulletin (shame on you!) you can read it again by clicking on the link at the bottom of this week's entry – it gives some advice and tips on preparing and sitting exams that you may wish to talk through with your child.
Congratulations to Chrisanne (Rosie) Roseleip and her husband, Romeo on the birth of their first child.  This from Rosie;  "Baby Rosebud joined us last Monday May 1st at 8:20am USA west coast time. She was 8lbs 3oz with a STRONG, healthy set of lungs on her! (Definitely my child! Hehe!)  She has a perfect mix of her mommy's feisty attitude and daddy's soft, calm demeanor with a smile that melts your heart! Seeing as she was a true gift from heaven, we named her Kélani Roseleip Fossouo (Kélani Rose for short…. pronounced "kay-lawnie").
Kèlani means heavenly so she's our little heavenly rose!  Romeo and I are LOVING being parents and are so excited for this new lifelong adventure! We can't wait to introduce our little bear cub to all her Bearcat family!!  We send all our love and hugs to everyone at ISM and send happy confident vibes to all the kiddos as they get ready to celebrate all the wonderful knowledge they have acquired this year!  Have a wonderful rest of your year and a relaxing summer, and the Fossouo trio will see you in August!"  Well done Rosie, Romeo and welcome Kélani.
I can't believe that we're just two weeks away from graduation.  I sent an email to all the seniors and senior parents this morning with all sorts of information – please be sure to check your email and read this information carefully if your child is graduating this year.
Take care everyone, have a relaxing weekend
Mike Dickinson
High School Principal